Other Aquatics :: Crabs ::
Purple Climber Crab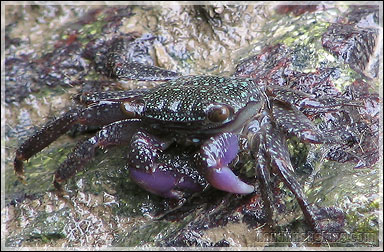 Common Name(s): Purple Climber Crab
Scientific Name: Metopograpsus Spp.
Local Name(s):
Precaution:
Edible: ??
This little crab is commonly found in swampy areas with mangroves. They also like dwell between the crevices of rocks at breakwaters. They can be used for catching groupers and tuskfishes.
---
Video Clip
Purple Climber Crab feeding