Labrador Park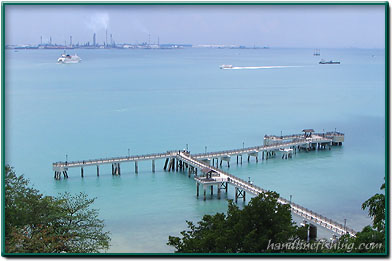 Labrador Park is located at the southern coast of Singapore beside Sentosa Island and Keppel Marina. The park has some historic structures and relics from World War II. The beach area is also a coastal nature reserve. Lots of greeneries, nice view of the southern seas and you can get a spectacular sunset view from the viewing deck up the hill.
Map of Labrador Park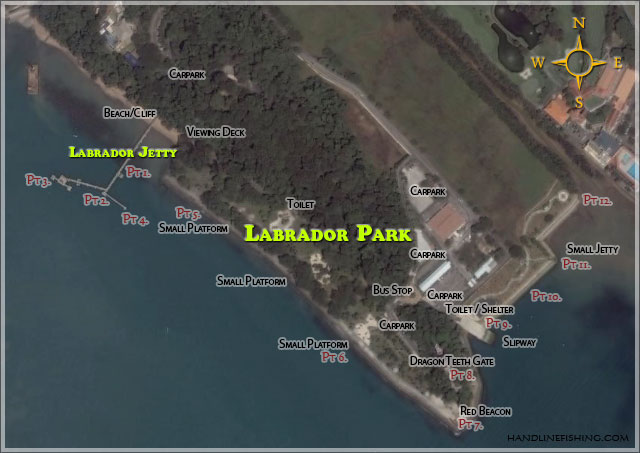 With effect from Aug 11 2008, Nparks has revised the
Jetty Opening hours as follows:

Monday - Saturday: 8am - 5pm
Sundays and Public Holidays: Closed

Take note of that fishing on the main isle of the jetty is not allowed on the jetty at all times due to marine conservation works.
The park isn't very accessible by public bus or trains however. It's quite a long walk into the park from the main road(Pasir Panjang Road), say 20 minutes minimum. Public bus service 408 was recently launched to ferry visitors to the park from harbour front interchange. However, this service is only available on weekends and public holidays.
Places to fish
The jetty
The jetty is the most popular spot to fish in the park as it extends out the sea, eliminating the need for long distance casting.
---
last update 17 August 2008